Profile:
Adopt stainless steel screw and rubber stator, permanent Magnet Brushless motor. With combination of motor and controller, the max efficiency is over 85%, raises 25% than the traditional AC pump.
2. Material:
1) Stainless steel casing, shaft core, coupling and pump body; copper alloy connecting, base; rubber stator of high-strength and wear-resistant.
2) Oil immersion style stainless steel submersible motor.
Product Feature:
1) Compact structure, high-lift, noiseless, pollution-free; complete electrical protecting controller device, against under-voltage, over-voltage, over-flow, overload, waterless etc; automatic recovery; controlling water height as demand.
2) Easy installation, maintenance-free, safe and reliable.
Application:
These electric pumps series are workable within maximum head, as there are no restrictions of BDC. With the addition of high head, high efficiency and wide high efficiency zone, they are suitable for distance water irrigation, high efficiency of increasing oxygen on aquaculture, pumping water from deep well, gardening, fountain and etc.
Working condition:
1) Non-corrosive water; the volume ratio of sand content no more than 1‰ particle size less than 0.2mm.
2) Max medium temperature up to +40℃ ; PH value remains 6.5-8.5.
3) Work close to the rated head and must be immersed in water.
SOLAR POWERED CENTRIFUGAL WATER PUMP SERIES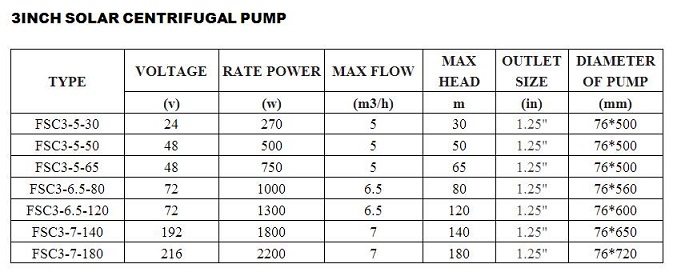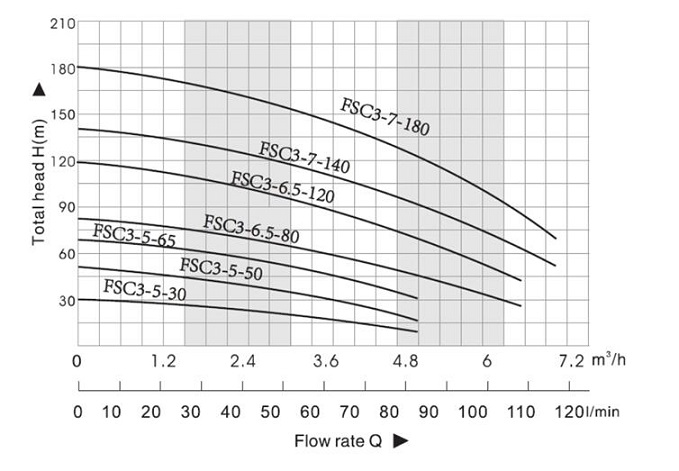 Solar pumps are specifically designed to accept DC power directly from the solar modules and are optimized for operating under less-than-ideal sun conditions. Where conventional AC-powered pumps require a stable voltage and frequency to operate, solar pumps can operate over a wide range of voltage and available current.
Conventional AC-powered pumps require large amounts of power to move large volumes of water in a short period of time. Solar pumps typically move a smaller volume of water over an extended period of time. This method requires far less power, which minimizes the size and cost of the PV array.
There are several methods for pumping water in remote areas, such as windmills, gas/diesel pumps, and ram pumps. But most of these options are either too expensive to install, or for fuel and maintenance, or require specific site conditions to operate.
Solar pumps can work for most locations and are at full capacity when needed most: during warm, sunny days. In temperate regions, they can be used year-round—which can be particularly helpful for potable water, animal grazing, and other farming operations. For many sites, a solar pump is often the best.