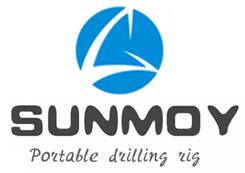 SUNMOY TECHNOLOGY COMPANY is invested by WENZHOU HUAKONG IMP AND EXP CO.,LTD AND ZONHAN NEW ENERGY COMPANY LIMITED which was established in 2008. SUNMOY specializes in manufacturing water well drilling rig and solar water pump for industrial, residential and agricultural application. We design and engineer water drilling rigs and solar water pump for our customers and distributors World Wide. Sunmoy offer drilling solutions and solar pump specifically designed and built for power and portability, providing access to some of the most remote locations on Earth. We utilize in-house parts manufacturing, greatly reducing production costs and resulting in higher quality products that stand up to the most demanding drilling applications. And each drill is thoroughly tested and shipped under the control of a highly skilled technician, ensuring the product arrives in tact and provides years of hassle-free drilling productivity.
Location:
Our company has manufacturing bases In Wenzhou and Dezhou.
Products:
At present, we specially manufacture and export portable water well drilling rig and solar water pumps
Overseas business partners:
We have established broad and friendly cooperation relations with more than 60 countries and regions. North and South America, The Middle East, Southeast Asia, Western Europe, Africa, Hongkong, Taiwan etc countries and regions.
Philosophy: what can we do for you?
Suitable product, suitable price, best service.
Creating value for Customers
The purpose is to continually create new value for customers.
In the process of creating value for customers, sunmoy will naturally innovate and develop the products and services our customers want, moving us one step closer to our goal of providing the utmost value.